No More Damp and Mould For Sheila and Her Family
In 2008, soon after they purchased the house, Sheila Hackett and her husband quickly realised they had major damp issues. "Cleaning damp and mould became a daily routine" says Sheila as she explains how she would often find pools of water around her daughter's cot, who suffers from asthma.
One night, while trawling through websites to see if she could find any solutions to their problem, she came across a post about grants available through Tipperary Energy Agency and the Tipperary Healthy Homes Scheme. They applied and were approved for funding, so work started in June 2017. The windows and doors were replaced along with internal insulation and a ventilation system to evacuate moisture being installed. "It just transformed the house, Liam's asthma, Holly's asthma practically disappeared over night." said Sheila.
You can listen to Sheila's full story below.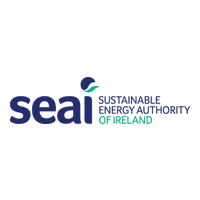 To find out more about the Tipperary Health Homes, click here.