Competition Closed
The competition is now closed. Thank you to everyone who submitted an entry. We are now reviewing all entries received.
About
Are you a homeowner thinking of  extending  your  home or  are  you  a  designer  working  on  an  extension  of  an existing home?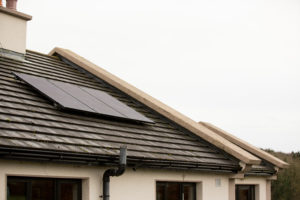 'SustainableTipp' invites you to enter an exciting  competition  for  the  best  design for the extension of  a home  to  Nearly  Zero  Energy  Building  (NZEB)  standard. The whole dwelling and the extension must be to NZEB Part L performance requirements. Judging will be on  the  plans  and  details  submitted  and the  winner will  be  announced  in  Autumn  2020.

Further Information
Questions on the entry process should be issued to the organizers by calling the Planning Section, Tipperary County Council at 0761 06 5000.