From An 'F' To An 'A' For Toomevara Home
Joanne and Pat Clarke from Toomervara, Co. Tipperary came to us in October 2018. Their house was heated with an oil boiler and a multi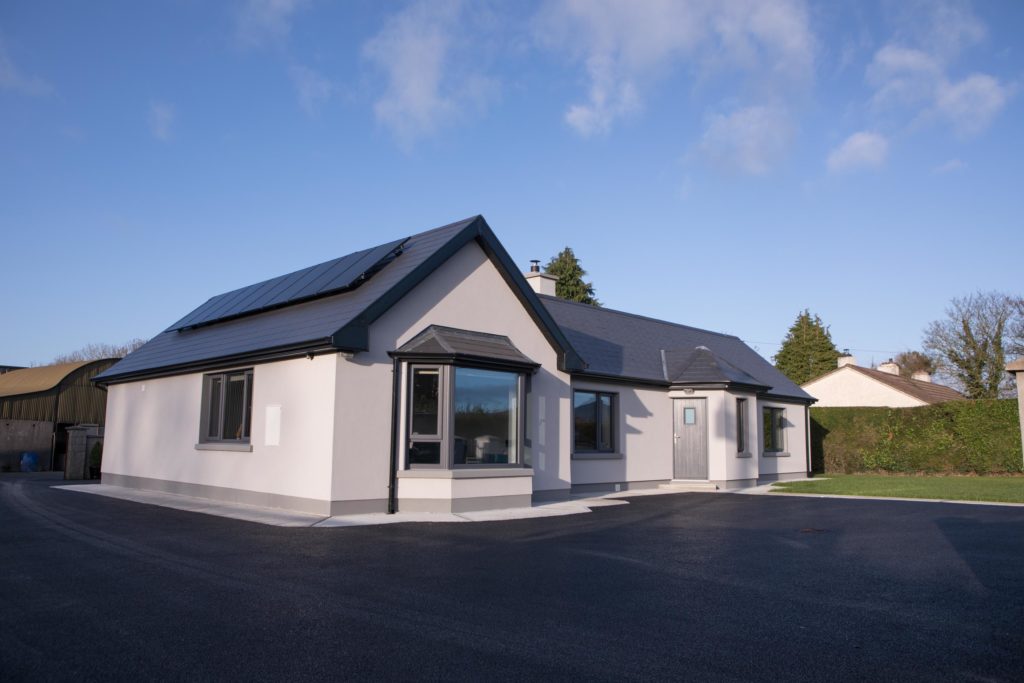 fuel stove in the living area. The double glazed windows were of such poor quality they had to be replaced throughout to achieve the A3 Building Energy Rating target.  There was no natural ventilation in the house.
Pre Works
Pre BER F 426.85kwh/m2/yr
Pre Air tightness test – 6.72m3/hr/m2
Joanne says 'When we started to plan for the extension we decided we wanted to make the house more energy efficient to help lower our heating bills. We were unable to hold any consistent temperature in the house.  When the heating was on it was roasting and once turned off, in a short time the house was freezing again. The condensation was really bad every morning.  We had heard about the air to water system from other people who had it.  We looked into it and the outcome was the SuperHomes grant which we could apply for. We were thrilled when we were accepted for SuperHomes and to receive a grant towards the works'.
Following a home survey, our Retrofit Engineers concluded that the following measures were needed to meet the minimum A3 BER. Their upgrade included:
Air source heat pump as the primary heating system
Airtightness level brought to less than 5 air changes-per-hour to reduce draughts
Advanced demand-controlled ventilation for fresh and healthy indoor air quality
Attic Insulation
External wall insulation
Double glazed windows to achieve a U-Value of 1.2w/m2k
Underfloor heating
High Efficiency Stove
2kw Solar PV System (8 panel) on the south facing façade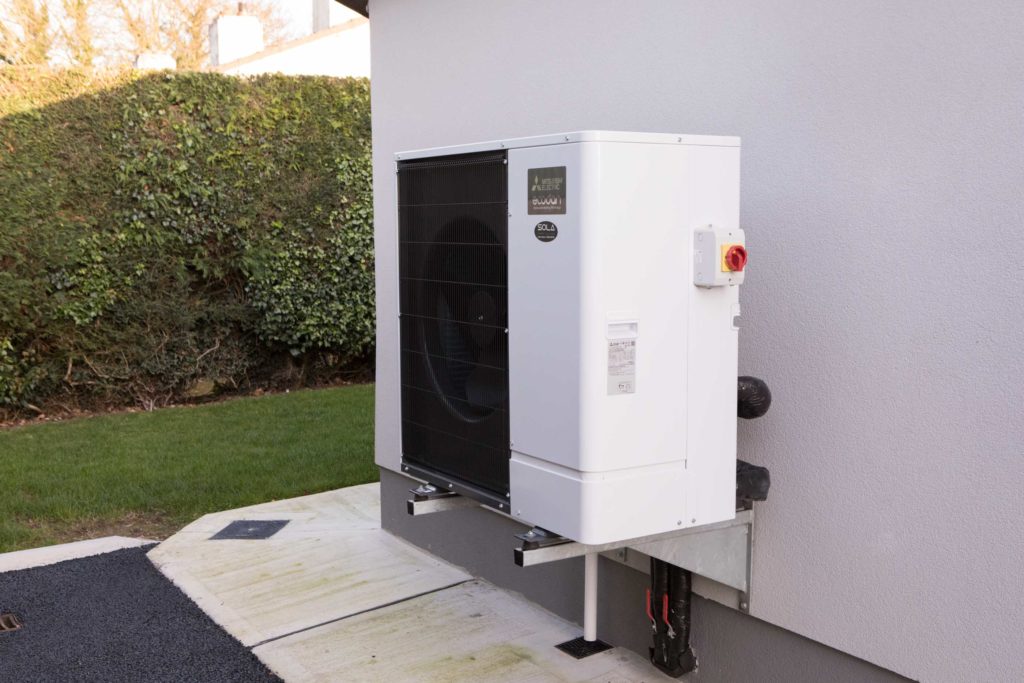 The Clarkes were spending an average of €3300 pa on electricity and oil.   This retrofit removed all fossil fuels from the home and is part of Ireland's transition to a low carbon future.  The Clarkes should enjoy a reduction of between 50-70% on their energy bills.
Their home reached an A2 BER , ensuring it has healthy indoor air quality and consistently warm living spaces 24 hours a day.  Air tightness measures had to be addressed to guarantee the efficient operation of the heatpump and the intelligent ventilation system was installed.
Post Works
Final BER A2 30.38kwh/m2/yr
Final Air tightness test – 1.46m3/hr/m2
Joanne says 'The contractors were great from the very start explaining each step and timelines involved and were very easy to work with. We would definitely have no hesitation in recommending them. We have noticed a big difference in the house.   The heat is constant not fluctuating, no condensation and we always have hot water. We're delighted with the upgrades to the house. SuperHomes made it a seamless and enjoyable experience'.
Apply for SuperHomes 2020 here